Selling Real Estate in Wimberley, Texas

Your needs are always our focus. Discovering the right Realtor&reg is as valuable as ascertaining the ideal property. We devote our thirty-three years of experience in buying and selling homes and land in central Texas to your search for that superlative piece of property. Texas Hill Country Real Estate has ample experience and the tools necessary to assist Buyers and Sellers throughout the Austin metro area, Wimberley, and the greater Texas Hill Country.
Sellers, please let us know what you are selling by completing the form below. Please note that by completing this form neither us nor you enter into any form of a binding contract. If you are more comfortable with direct contact please call us at 1(512)763-0426.
Our Property Listings
Are you interested in buying homes and land in Wimberley, Texas? Check out Texas Hill Country Realty's Wimberley Real Estate.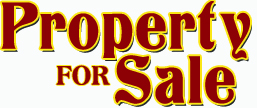 See Our Property Listings