About Texas Hill Country Real Estate
Discovering the right Realtor&reg is as valuable as ascertaining the ideal property. We devote our thirty-three years of experience in buying and selling homes and land in central Texas to your search for that superlative piece of property. Texas Hill Country Real Estate has ample experience and the tools necessary to assist Buyers and Sellers throughout Wimberley and the Texas hill country. Our team is assisted by highly technical specialists that employ the latest technology to market and sell, or search for your home, land, or investment property.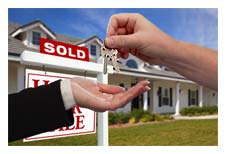 Alma Lynda Sebring, our Broker, has extensive experience representing and working with Buyers, Sellers, Builders and Developers. She has been presented with multiple achievement awards in business and real estate. Her secret to success is, "It's All About You!"
Our locations
Wimberley, Texas
"A Little Bit of Heaven"
Our offices are located deep in the heart of the Texas Hill Country. As Native Texans we've lived and worked in Wimberley for 19 years. The views and sunset from our office are breath taking. The stars at night are big and bright. We love seeing the stars at night. Our hill country haven.
Postal address
Texas Hill Country Realty
777 Buttercup, Wimberley,TX 78676

Phone:

(512)763-0426

Mobile:

+1 512 393 1162

E-mail:

[email protected]